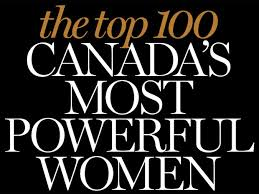 Jenny Gulamani-Abdulla, BA, JD, RCIC
Member of The International Bar Association
Gulamani-Abdulla & Co., was founded by Jenny Gulamani-Abdulla, a member of the International Bar Association and a Registered Canadian Immigration Consultant recognized by the Federal, Provincial and Territorial Governments of Canada. Jenny has been practicing immigration for 23 years and brings a wealth of experience to clients worldwide.
At Gulamani-Abdulla & Co., immigration to Canada is not only about providing a consultation, assessing the individual case, preparing the forms, compiling the facts and submitting the file. It is about changing lives of individuals and affecting families in a way that will forever touch them. Our firm takes the time to provide professional services and knowledgeable advice on immigration matters while earning the clients' trust in an ethical manner.
In 2013, Jenny was named One of Canada's Most Powerful Women by the Women's Executive Network. She was recently titled "Iconic Woman Creating a Better World For All" at the Women Economic Forum (WEF) in New Delhi in 2017. Jenny serves as President of The Canadian Federation of Business & Professional Women (BPW Canada) and is the recipient of the 2012 Distinguished Alumna Award presented by the University of Calgary.
Declared as "Volunteer of the Year" in 2010 by The United Nations Association of Canada in Calgary, Jenny serves on the International Peace and Intercultural Understanding Committee of BPW International. She is a member of the Canadian Civil Liberties Association, occupies a seat on the Advisory Council for the Quest for Best Campaign at the Bow Valley College including its 1000 Women Rising campaign, and has previously served as Co-Chair of the professional services division at the United Way of Calgary and Area, Legislation committee member of BPW International, and the Advisory Executive Council member of WEF 2017 in New Delhi while leading the Theme: Understanding the Century of Migration and Mobility.
Jenny had undertaken a three-year voluntary "time and knowledge" assignment as an Immigration Law Analyst at His Highness The Aga Khan Council for Australia and New Zealand. She serves as Subject Matter Expert for Immigration and Citizenship at the Ismaili Council for Canada's Settlement Portfolio.
While Jenny presents on Immigration, Citizenship, Diversity and Pluralism around the globe, she is also a sought-after speaker on the topic of leadership at various forums including the Women's Executive Network, Young Women of Power, Every Woman Organization, The Athena Women's Leadership Symposium, University of Calgary's Scholars' Academy and Leadership Exchange Conference as well as BPW clubs across Canada and abroad. At the BPW International Congress in Egypt, as President of BPW Canada, Jenny presented on "Women on Boards" as well as on "Women, Peace and Security".
Jenny is a dynamic speaker with the ability to address various audiences. One of her keynote addresses was delivered at the European Union Residence in Ottawa on the topic of "Trade and the Economic & Social Empowerment of Women" where she was invited to speak to Women Heads of Mission or Ambassadors from over a dozen countries around the world. She has also addressed post secondary students at the University of Calgary's Social Work and the Law Class as well as younger students on recognizing and embracing differences to tackle bullying at school.